No Flashback! Into the Action!
Link's packing up stuff to crash on Harry's couch.
GG is looking up folk at the cemetery.
Harry was crusing the city.
Jason is …
… down in the Conversation Pit, with Travel Agent Alycia, pulling up the file, chatting with TAAC [Travel Agent Alycia Chin] …
Link is bundling up his stuff …
Harry is rescuing cats, photobombing tourists …
GG going from gravestone to gravestone …
Link texting Harry …
Harry getting the text message …
Jason …
Security cam frame-a-second footage. Big device, hacked-together size of the TARDIS console, maybe a bit larger. Combination of techs (including Dad.) Byron, Rusty … moving in a "frantic" or maybe "hurried" mode. "Let's move with a purpose" / "We need to finish this before the end of the world" urgency.
The tech looks familiar – both Byron's and Chin stuff (TAAC points those out). Some electromagnetic stuff (calls to mind what Alycia stole).
Looks sort of … underground … Byron and Rusty working together, on and off screen …
… and the Chin comes into frame … and is working on the device, BOTH OF THEM. Do they see each other? Are they working at cross-purposes?
Then Rusty comes in, pulling stuff on a cart to Byron … and then the other end is being pushed by … Chin's bodyguard, Hector.
They're all working … together?
Byron's looking for his voltmeter … Chin hands over his … they're working together With A Purpose … urgency … shouting … distortions on the video … wind building up, almost like a storm … but underground …
Gunfire? Rusty and Hector returning fire, even as Byron and Chin are working … shouting back and forth … "We're ready!" Fire up the generator … look at each other in the eye, nod, shake hands, move to work either end of the machine … storm, wind, gunfire, "Three!" "Two!" "One!" Switch!
Everything fades to white.
Jason saves a copy, encrypted, on QBox. Emailed links will go to Leo, Harry, in 7 days. And to Hyena in 14 days.
TAAC "I have to wonder if I know about this."
Also, maybe … Snail Mail … PO Box to Alycia. That she sent stuff to from the Warehouse. Send a thumb drive there?
Link & Harry …
Link: pulls up to the Gale estate.
Harry is helping old people across the street after the theater lets out.
Harry pings his parents to let him know that Link is coming over (after he's arrived), and Leo gets put up in the Carriage House.
Harry's Mom and Dad chit-chat with Leo and are friendly, parentally hospitable.
Pneuma: "This is nice." "It's temporary." "Any of your friends would offer to put you up." Jokes about GG. Otto is impressed with the garage space. But not unpacking boxes.
Harry (and family members) support Leo sticking around.
"Heck of day!" "Food!"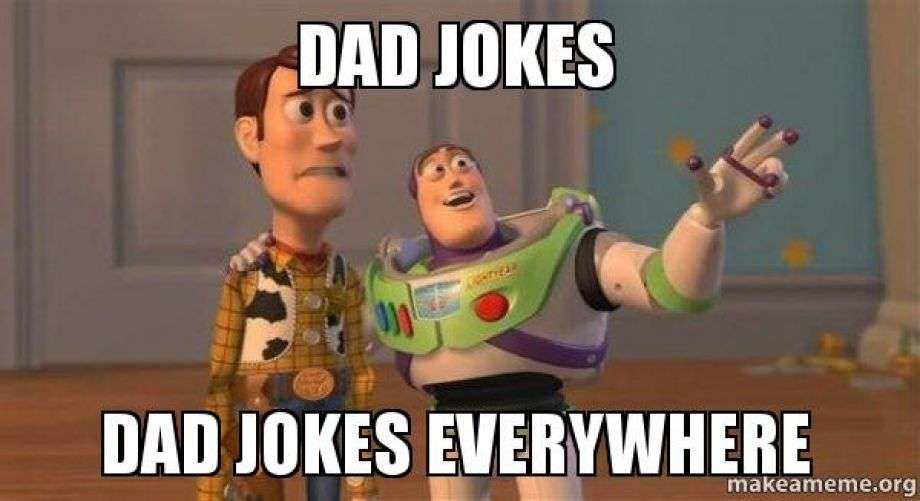 Dad is completely accepting and welcoming. And Dad-like.
Mom's put out fixings for sandwiches, salads, raw vegies, pizza oven is heating …
Leo says that Harry's been a real inspiration. Thanks for raising him to be the hero he is.
Leo texts Concord and Jason to let him know. Concord also, "Hope you're okay." Jason also, "Jason, did you pass out again?" ["No, fine, glad you found a place to crash, let's talk tomorrow."]
Dad chats over food. Talking about how tough it is to fight fliers.
Harry goes on an ice cream run.
"So, anything we should know about?"
"You've heard of Rossum, the Minion Maker? He's my dad."
Also mentions Rosa Rook. Dad talks about AEGIS cover stories.
(Leo did notice that Jason was a bit rattled during the press conference, and also that Waters went off with Jason after the press conference.)
Leo: "So, Harry, what did you think of the press conference?"
Parents assume active listening postures.
"Made the best out of a bad situation"
Parents concede the point.
Mom: "Is that the approach you plan on taking with the press in the future."
"I know how big a beast the media can be. We were caught in a bad sitch, and all pretty shaken."
"I was thinking more of the casual joking and attitude."
Go back and forth using parental language. Was doing the joking to "tank" – taking the "angro".
Leo "Pierces the Mask" on Harry.
– What does Harry need Leo to do? *Get better / get a grip. How can I keep my parents from Telling You How You Need To Be.*
– How can I gain influence over you? *Open up to me.*
[Saves the third Q]
Harry does a Savior role to defend Leo. Adds a point to team (supporting them all).
Adam …
Dreams … where when you wake up, it feels like they're still real. Adam doesn't want to do anything.
Then little sister sneaks into the room. But noisily.
It's 10. She goes to bed at 7. In theory.
She's trying to help because he's crying.
She gives him her teddy bear, and leaves.
( -Hopeless )
(Even if Mom catches him with the teddy bear in the morning.)
Charlotte …
Obadiah Everard. Died of complications from gout. Survived by two sons – only one survived the war, and died of the same disease as Dad around 1870.
Buried not far from her, and there's some damage from the Dr Infinity fight.
Family crypt.
Doctor Infinity and Magus Everard fight. (Hmmm. Coincidental last name.) Nobody's sure what happened to them at the end of the battle. (That battle took place over a span of a few weeks, which was also when Jason's Dad disappeared.)
Mausoleum is absent of any psychic or paranormal energy, almost as if it's been erased.
There are elements of aversion … being there at the mausoleum. Or her own burial place.
There are also some symbols from the book – "extra ribs" as a sign of the Hidden Family of the Throne. Wait, how many ribs should a person have? (The men here in the mausoleum have 13 pairs instead of 12.)
Charlotte assesses the situation. Sinks into the shadow side of things … and something *tears*, almost like a torn rotater cuff. The world flickers … and standing on the hill where the mausoleum is, and the entire cemetary is demolished, like they've been shelled – the city wrecked and damaged – a sepia tinge to it all. Sounds like what Harry described. (Powerful blow!) [Give ground – opposition gets an opportunity.]
Adam …
7am … Mom comes in. "Oh." Sister wants Marron, the stuffed animal, back. And Dad is still there. Adam feels guilty.
"Your father and I have been talking, and we're not sure it's an Adam-sized problem any more. Maybe some people might be able to make more informed choices about what's going on right now with this … thing. We're not sure we made the right decision about all this." That's all Mom. Dad is quiet.
Adam is silent.
"What do you think about talking to the HHL to see about … stopping doing this. We just need more information."
But stopping causes more problems.
"We don't need to decide right now. Any homework? Tests? But let's not do any more of THAT until we've thought about it."
Adam notes he can go a day or two without "using it". Dad uses that term in a using-a-drug sense.
Adam is not fighting the parental influenc … Mundane+, Freak-
Link …
Talking with Harry … letting him know why he's there, looking for support. "I don't want to be here for long, because someone's going to attack here. That's why I'll be leaving soon."
Jason …
A note. "I don't know what this means, and I have not verified it, but I thought you should see it. Contact me." And a thumb drive and a FedEx envelope and a PO Box number where Alycia shipped the stuff she stole from the Quill warehouse.
That night, dream …
… in a class room.
… Alycia is at the teacher's desk.
… She's NOT wearing a sexy teacher's outfit.
… Lecturing about memetic programming, looping over and over.
End of the Action!
Harry – closer to the team [Link]. Shift Link labels. --> Insecure!
Link – closer to the team [Harry]. Advance. Revoke Rosa Rook's influence EVER.
Jason – Own image … even if I know more and understand less. Superior+, Mundane-
Adam – away from the team … Link loses influence (because he last texted.)
Charlotte – takes Possession as new move. Own image … Savior-, Freak+
author: *** Dave H.
url: https://app.roll20.net/forum/permalink/5808335