Starting off …
LINK is staying at the Gales in the carriage house.
JASON is prepping for being disappeared.
GHOST GIRL is … in the Sepiaverse.
MERCURY is prepping for school.
CONCORD is heading to school for the day.
Ghost Girl …
Was in the Graveyard. Looked into things more deeply in the mausoleum of the Everard family. Bereft of spiritual energy. GG tried to shift into the Shadow Realm. Except … in a devastated cemetery in the Sepiaverse, looking across the blasted heath to the devastated city …
GG tries to reverse things. Normally reacts with the spirit energy. But there's none here. She can work through that … but the space where the mausoleum is, back home, there's nothing, spirit-energy, there, like a cauterization. Which is probably how she ended up here. Like a cold spot in the haunted house … wiggins!
(Vs the weird worn-out spirit world around Ghostheart's office.)
Link & Mercury …
Leo, intercom goes off in the kitchenette. "Hey, Leo … welcome to join us for pancakes!"
Link texts everyone – want to do the merge as soon as possible, meet up. GG can be reached in ritual by shadow, so he does that, too.
Lets Pneuma know. Goes to eat. School. Pneuma – will head to Quill Foundation. Link good – wants everyone there for a supportive environment.
Goes to be sociable.
Harry – Dad wants to know schedule after school. "Team business." Dad has friends who wants to help out with stuff. Suit up and we'll go talk with them when you get a moment, if that's cool. No pressure!
Concord …
Text from Link while being driven into school. Mom wants to go talk to folk – all the attendance records are in line. Checks text. Hrm. Drama club after school for the fall play – but Adam wants to be on stage crew, but should really be there.
Jason …
Gardner Academy (vs Halcyon High South) – Jason calls in sick. Texts Waters.
Waters is in his normal outfit (only a sweater vest, not a tie). Coffee from the Q-Rig coffee maker. In where they've never gotten a signal before.
Security footage from the maintenance tunnels near the White House. Who was offscreen, "We don't know." Never found out what was going on, what the device was about.
Covered up because we didn't know, and it was so near the WH.
They felt they were doing something that would save world.
Too great a security risk to let JQ know before this time.
Don't trust – "Don't trust me. You're doing right." (Influences Superior+, Mundane-, which is just the way Jason is feeling.)
Interdimensional thing. Not sure if it was fatal. Or not. But he would be back by now if he could be.
"So what do the Vyortovians have to do with this?" (watches carefully)
Quirks a grin. "Well, damn, you;re more on the ball than I expected. We aren't sure. But Vyortovia did not exist before that day. We're keeping a close eye on them. They have way more advanced tech. Intent on gathering certain tech, phenomena. They're here now, your Dad's not, we're missing Iceland. The Vyortovian island moves. Its mobile. 300km across. And it moves. And Iceland is missing." (Can't quite grasp the name.) "Once upon a time there used to be an island called 'Iceland' …" (Has to check a notecard to be able to remember the name.)
Charlotte …
Want to get more gossip from old neighbors. Thaddeus Letzen was father of that neighbor family back in the day, research about the death of the Everard family. The research doesn't go while.
Concord …
Daydreaming. Have told Mom that he might have to spend some time with friends. "Just let us know what's going on."
Daydreaming about each person's personal drama. Getting really distracted by 3rd period. REalize that it's not a daydream, he's actually picking up actual thoughts / emotions. Trying to keep it under control ("Leash Your Powers"). The Concordance gets annoyed at this.
Leo sees Adam coming into the lunchroom, pale and distracted. Leo goes over to try perk him up, and Pierce the Mask. Adam is busy trying to not hear the low-grade castigation over not using his powers, exercising his responsbility, failing the city and world … Leo completely sees through this.
- What does Adam want Link to do? Tell him he's not going crazy.
- What does Link need to say? Talks about Pneuma merge, anomaly. (The voice approves!)
Ever since the other day …
Upset over his dad yelling.
Saw colors … this is going beyond that (interps of the colors, full of data)
Leo urges him to go home – take care of himself.
But … parents are mad about last night. Concord yelled at them. That's the weird part.
Grounded. Not supposed to go to the Quill Fdn that night – "no capes."
- How can Link get influence over Adam? Comfort and support.
- ALLOW A QUESTION - What does LInk intend to do with this info? To help and support Adam, make him feel better. Adam can tell there's a lot of compassion there. I'm here for you, man.
… and tells him. Did the things that came out of your head, did they talk to you before they came out?
Like imaginary friends, or creative effort.
"I AM NO MERE FICTION!"
Lunch tray clash. "Hey nerds." It's Taz.
(Final question: how can I confront the Concordance on your behalf?)
- Opened up enough for the comfort and support. -> Clear a condition. Leo clears Hopeless.
Harry …
Get text messages at lunch from Dad – wrap up stuff by 6, can meet his friends at dinner.
"Can I bring a friend?"
After two hours. "Sure bud, no problem." And no eggplants, and Mom's reverse smiley face.
Concern.
Goes looking for Andromeda (A10) and thank her for covering for him.
No problem! Saw him on the news. Loved the press conference.
She's trying to chat him up. He's kind of Captain Oblivious.
Jason …
[Try to research?]
Trying to remember! (Hopeless!)
Jason becomes aware his own existence is in jeopardy.
Overwhelming that the whole world – existence – is conspiring to keep things from him. Emotionally exhausting. But … given what he's learned … starting to do the math … making connections [Dark Visions!]. Realize that mmories of the past few years, things that are relevant. Byron was doing something with Chin … not stopping something to channel it, ground it, defuse it, etc. Mostly worked … except for a local swap.
Iceland gone!
Vyortovia here!
Amir hasn't let Jason see him face to face. Or the dog. Has to have something to do with it.
Amir was there, but not on the video.
Unless that's not Amir.
So Jason doesn't remember anything about Iceland. But some other stuff. Insight.
But who the hell was shooting at Byron, et al. Who was trying to stop him?
Need to use the Sanctuary systems to find Alycia.
Charlotte …
Hannibal Letson is a descendent, living on the family wealth. Goes to visit him.
Whining weapon sounds – three AEGIS agents.
Because Hannial Letson is actually Hannbal Lectric.
She vanishes.
They go back to the van, grumbling.
Adam …
He's needed at the QF. And the Voice wants him to go. So he skips the tech tryouts.
Jason (et al.) …
Integrate Travelycia into a statistical model … with the Byron AI … and will need help from … Harry to spread sensors around the city.
People start arriving.
Jason is suffering from too much work, too many Cokes. Babbling.
Leo pierces the mask …
- What are you really planning? [To contact Alycia about my dad and her …]
Question back:
- How serious are you taking the Pneuma threats.
- Yes I know this! I stayed awake all night thinking about this! Talking with Pneuma aout this. I already know.
Jason conveys his sincere concerns for them both.
Leo conveys his view of Jason as a soldier that's had too many things on his shoulders, going too far.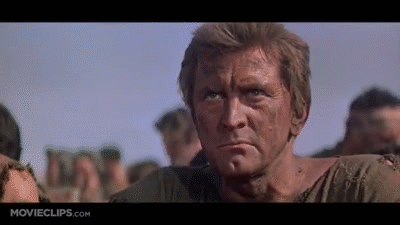 Leo:
- How can I make Jason Quill laugh.
- I know you said we need to find Alycia.
Leo - I'm Alycia Chin.
Pneuma - No, I'm Alycia Chin.
Pneuma Backup - No, I'm, Alycia Chin.
Byron - Yes, this was all done already in Spartacus. (storms out / fades off)
Jason laughs.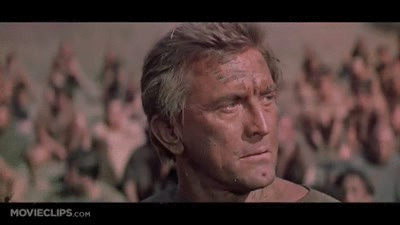 GG - Oh, there's a hole to the Sepiavese in the Everard crypt.
Oh, and Hannbal Lectric is a descendent of one
Oh, and AEGIS is camped out there if you want to screw with them.
Heart Factory scan Pneuma (body), looking esp. at the memory corruption stuff. More like it's been written with a different file system software. Binary code – a compressed file.
A very tiled message from Rossum: "Hell, boy. Had to get hold of your bodyguard partner toy and slip something in. Sorry, you can restore from backup. In a bit of a pickle. Hope you can get me out of it." Prisoner – was able to plant something when Rosa had hooks into Pneuma.
Link: I was born to murder the world. He walks away to process.
Rest of message spools off.
Jason and Adam go to Pneuma.
There is a sound of things being broken in another room. Harry goes over there.
Jason tries to express sympathy.
Pneuma biting lip, staring. Now have a first-hand memory of him.
Anything I can do, um, let me know.
Wanders off, waving at Adam.
Adam … trying to see what the Shard wants. "This spirit is no longer clean and undamaged. Disappointing."
Adam wanders off, glares at the floor, arguing in his head.
Ghost Girl …
Goes over to Pneuma. Sort of like the trap and experience over in the Sepiaverse.
Something we can both relate to.
Harry …
Link is there. Some damage (or things knocked over). Leo is pacing.
Harry pulls out a bag of chips. "More fun to destroy. Tastier than chairs."
Almost knocks away the chips, then stops self.
"Harry – chips – dammit – listen – my dad was a bad guy, and I;m afraid every day I am, too. He can go rot, and that's how ad guys think, and you are just the good guy who wants to help people, like your family and your kids, and I'm trying, and I'm not there yet. Thank you."
"Would a bad guy work so hard to do better. Put so much care and effort into the life forms they create? You are different from your father."
"When you're hungry, you'll eat anything."
Holds out chips.
"All right, give me the damned chips."
Goes back, gives Pneuma a big hug, and whispers something in her ear.
Possible Stuff Next Time …
[Merge?
Except Pneuma has a doubt about the merge – doesn't want to inflict the knowledge of what was done to her to her cognate.
Leo will not force this.]
[Harry is going to bring … Jason? Charlotte? We'll find out next time!]
End of Session Stuff …
Jason - Closer to the team [Leo - getting into his head] - Potential > Advance
Link - Closer to the team [Harry - supported by] - Link: Savior up, danger down.
Harry - Closer to the team [Leo - showed vuln side] - +Mundane, -Superior
Charlotte - Image of Self [who was vs who am] - Mundane up and superior down
Adam - Closer to the team [Leo] - uncheck condition, Freak+, Superior-
author: *** Dave H.
url: https://app.roll20.net/forum/permalink/5830828