A catch-up episode for What's Going On with Jason and Charlotte.
Part 1
Now …
"There's something weird going on. I'm going over to the Sepiaverse to check it out." A message from Charlotte through the Ponies.
And it's been too long since anyone heard further from her …
Previously …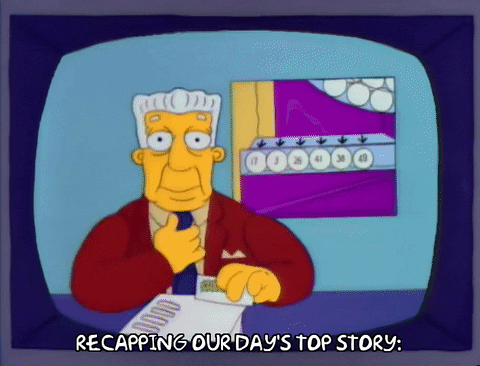 Charlotte … the graveyard is her home, and her group helped keep the city protected, so she's feeling kind of proprietary about the area, keeping out folk (aside from AEGIS, and repair crews), to keep an eye on the weirdness.
Jason … it's taking awhile to get that building bought up.
Charlotte … it's been over the holidays, folk have touched base, media talking about Iceland and its refugees, public opinion is "Vyortovia did it."
Quill spokefolk dealing with connections between Vyortovians and the DC Event related to Byron Quill. Also the board of trustees isn't terribly pleased with Jason's "defense" of his father.
Charlotte keeping an eye on the cemetery. Ponies hanging out there, too, but AEGIS giving them the hairy eyeball. GG is staying close to the cemetery.
(An Ponies-sponsored AMA is coming up soon!)
Charlotte spends time … reading. Anything. Research on current projects. Catching up on technology. Texting in long sentences with proper grammar and salutations and signing off.
She notices something … in the sky. Somebody hovering up there.
She approaches and … it's Magus Everard. Scoping out the Everard Mausoleum. She recognizes him without having met him. And he sees her.
"Ah. You're still alive. That's promising."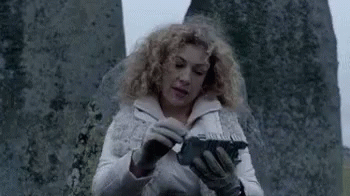 Apparently he is involved in her vivification. Not intentional / personal. Was fighting for his life. Taking stock now of the situation and how poorly he did. And, apparently, answering questions.
E: Why are you here?
C: This is my home.
E: Really? I wouldn't have expected that. (Stretches, arches back) I'm just here for the show, there's a few minutes before things get rolling. What would you ask me, Miss Palmer? I never knew your family.
C: (Mentions connections to family down in that mausoleum.)
E: (Counters that it's not his family. There's a connection there, though.)
C: More with the Hidden Family of the Vyortovian Throne?
E: No, I just take it as a hobby to vex them, and, by extension, their associated cousins.
…
E: Your family was part of that whole thing. Except you. Interesting.
…

E: (Goes into a meandering genealogy. Very few generations – having kids in 30s to 60s.) … I didn't create you, I just brought you to this ZIP code, chronologically speaking. … I was looking for a healer, and had to work fast. Fingers crossed.
C: What expectations do you have of me?
E: What do you have of a child when they are born? Hope. (Additional metaphors, answered with Hope.) … Just hoping to vex everything those people ever touched.
C: Why?
E: Those individuals, in a world that was dying and fading and cursed, came here, a place practically infinite potential, and settled in and prepared to make slaves of other people in this world because that's what everyone else was doing and they wanted to fit in. For that, I will flay their very souls to the end of the universe. Esp. since they did it to my granpappy, and everybody has to have hobbies. Oh, wait, look! Don't ruin the show!
She finally spots who he's referring to. Using shadows. Creeping hesitantly around the mausoleum – range finding around the dead spot. Long hair, must be a woman. Charlotte guesses it's Alycia Chin.
E: Watch, this is going to be very interesting. Can you perceive the wound?
(She uses some tricks she learned from Jason.)
E: Here we go!
Very fine thing, almost a wireframe arch, forms in front of the person. Glows.
E: And there she goes! That is interesting, very interesting. … The dead spot hasn't changed. Scars are bearable, but though this was very close to the wound, it didn't aggravate it. You'll probably want to do something about that, I have other places to be. What year is it?
C: January 2018.
E: Huh. You've been doing well if you're still here. … Healer, it was a pleasure, and I wish you from the bottom of my tiny shrunken heart, good luck. (And he's missing his right side, interfacing to an energy signature, parts of him boiled away by … something.) This is nothing, love, I've been dead for ages. Just have a few things left to do, hope I'm in a timeline where I'm still alive. If you happen to see me in 2014, look me up.
And then he's not there.
Charlotte adds him to her research list. Previous research: mostly uncomplimentary, bemoaned as Magus because very selfish. Celeb magazines, pictures of him in a chalet with JLo, etc. Oh, that's just another universe's JLo, who was a heroin addict, but I always wanted to date her.
On the ground, sparking bits still of iron filings. Looks like the same tech as Jason's magic armor. Jason's armor / shirt is more like something alive, normally like a torpid lizard, but when he's really thinking and stuff, it is almost like a doubling of his mental signal.
The obvious guess is Alycia Chin.
Charlotte follows the script and plans to the other side. Because Jason's judgment about Alycia is a little … "fragile," so she's going to do some prelim looking on her own. Calls Rebecca to let her to know about it. Who picks up the phone on the first ring, which she NEVER does. Shadow-walks to her. GG writes up a note, to be given to … Jason, though if he's not available (or is his typical self when a girl calls him), B can give it to one of the other young gentlemen.
GG heads over the dimensional barrier. [Unleash Powers! 8!] Comes across at her own grave, to stay out of sight. The world still has its own dim light to it. Can't tell where it's coming from.
She lifts off from the ground … and finds it convenient that she's not solid this time. Reaches out with her senses. Should be easy if she's still using Jason's powers. [Unleash Powers! 7!] [Takes condition to keep it from being shaky/unstable.]
Have never before done this on this side. Shock to the system massive, bucket of freezing water – the sheer amount of suffering and pain and death here. The world itself is unspeakably weary and miserable. Like a blow to GG's psyche – she fights through in terrible pain ("you mean, like a contraction?"), an oppressive assault. [Condition: Hopeless!]
Finally can get the sensory input wanting. Jasoness that is not-Jasoness. They're at the radio beacon, doing something with it.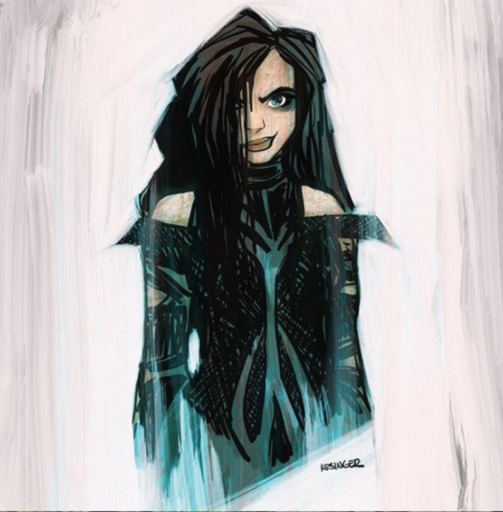 Charlotte goes to Possess the beacon (without being seen, like, from below). [Freak Roll, 7] Can tell that Alycia is … wiring additional stuff into it … a headset? Letting her hear what's said, or maybe broadcast something. It's impossible she wouldn't detect GG, but she doesn't.
She's wearing a top that shows activity like Jason's shirt, if less so. Listening, but also tracing or triangulating some sort of signal.
And then the spotlights flare up, pinning both of them in bright light …
author: *** Dave H.
url: https://app.roll20.net/forum/permalink/6041183