Recap
The team is situated at Gardner Academy and discovers Alycia Chin has been enrolled as well.
A Quill Foundation lawyer contacts Ghost Girl to discuss the complexities of establishing her legal personhood.
Rosa Rook tries to partner with Jason Quill's foundation to create a hospital on the site of the dimension bomb, claiming that she hopes to exploit the area's unique physics properties for benevolent purposes.
…
After School …
Charlotte / Jason (and Adam and Otto)
Charlotte haunts Jason about how bad Rosa's desire is. If we close the hole, that will solve the problem.
… move the conversation out of the room that might be bugged.
But what if Rosa finds the hole in the cemetery. They probably only spotted this because QF was interested in it. But they could possibly backtrack … to the cemetery?
Hmmm. Would other battles between the Magus and Dr Infinity also be similarly damaged?
Jason – Rosa is not COMPLETELY wrong. Lives could be saved.
Also, the phenomenon is relatively recent – didn't happen during the battle with the Vyortovians.
But even though there's nothing bad happening (yet), might there be some other drawbacks? TANSTAAFL! (Also, Asimov, The Gods Themselves.
Jason Assesses the Situation (with some help from Charlotte) …
How could we best end this quickly? Close it. Magus seems to have hoped that would be the case (in his talk with Charlotte a few issues ago).
What were they for in the first place? How could I use them like the Magus was going to? Hmm. Probably not the Magus … but Dr. Infinity.
(Charlotte was created at a different spot on the hill than the dead spot. The Magus implied that he did that to counteract this other problem.)
So either the Magus was doing something somewhat altrustically (out of character), or else … Dr Infinity, who screws with Halcyon City because he hates it. But this seems to have happened in many locations. Need to analyze it.
Hmmm. If we're getting all the winning rolls … where are the losing rolls going to? We get a ROUND() function … the Sepiaverse gets the TRUNC().
If we can save lives here … where are they being lost?
(There's gotta be a Rook employee – or five – who have moved in there already.)
Adam
After his talk with Otto, he'll hang out with everyone else. He's been kind of still focused on the conversation he had with Otto.
Jason invites him back to the Quill residence.
Harry
Requisite drive-by to the hospital. Granma is hanging with Dad. Puts hand on his shoulder.
Granma says doctors say he's pretty well recovered, physically. Just not waking up, staying in a coma.
Granma asks about how everyone in the Menagerie is doing. A few injuries, some folks who went through some heavy stuff. Hmmm – thinking about situation with his team … but … do you have a base?
Harry - Coordinating self out of Quill Towers.
Granma - Byron Quill's boy? I guess he's part of this, I suppose. Eating chips in his basement?
There's a practice field over there? Never mind. You and your friends seem to be doing pretty well with what's been thrown at you – reminds me of, though things were different, of my day. But when we were first coming together, and the idea of teams was new, when we first formed the Society … it was important to have a place that as just for us, not anything else. If you and your friends need a place that's for nothing else other than you, most of my friends are gone now, and I've been left a lot of keys to places. Grab an old SOS [Society of Super-Heroes] base. Just an offer, an opportunity.
Harry - Thanks!
They go downstairs and have coffee. She tells a lot of stories, not about today's supers, but their parents.
Link
Lacrosse practice. Conversation with Stingray.
Text - "We got approval for a pizza party tonight from Waters."
Leo's in pain. He has two ways to get home, so he waits for Otto. Then off to the Quill compound (after a quick shower).
Aria hung out at the library while Leo was practicing.
Summer meets up with her (vaguely described) room mate. Also on the work schedule at the coffee shop for a couple of hours.
Text - Taz: You got the notes from chemistry today?
Aria's there. Discuss homework. Otto is on the way? Jason and Charlotte spent half an hour arguing paraphysics outside the cemetery? We miss all the "fun" stuff.
That was after the Rook thing?
L - Nobody knows what Jason argues about. I've given up worrying about it.
A - Yeah, but talks with Rosa, then argues with a team mate for half an hour? So one more thing to worry about.
L - Yeah, y'know, anything Jason. I don't know about that guy. I know about that guy, which is why I pretend I don't know about that guy.
A - I'm glad I don't need Advil. [gives him a shoulder massage, high school girlfriend style]
Otto is a bit cheesed that Leo wants him to go away now that he's hurried over. But he turns on the seat heaters.
The Quill Compound
People drift in
Jason and Adam and Ghost Girl
Summer one of the first to arrive.
Leo, Otto, Summer, Aria
Harry is last
(Granma launched into another story about a person – the superhero AEGIS chief Costigan used to be – Golden Age super-soldier type: Sargent Stronghold. The first time the team lost somebody. Hugs. "When you get to be my age, you get used to life at the speed it is.")
But he's bringing industrial-sized bags of chips.
Leo – want to get the stuff wired in. Jason has to do it.
Aria and I had a fight recently, and Aria said something important. You need to stop running away from being the Smart Guy just because your father was.
[Leo Comforts and Supports. 13] [+Freak, -Danger]
"I like that you have a plan," says Summer. "It's good."
"You have never been a cartoon character," says Leo. "You're the action scientist professor. Take that forward."
Aria – He did. All the time.
Alycia
Harry – I talked with her after the battle. She gave herself up. She helped at the battle. She hasn't killed Jason yet.
Leo – This the team for unstable smart people, so she'll do fine.
Charlotte – I'm only physically unstable.
Otto – Hey, who you calling smart?
Buzz in at the front lobby.
It's Parker, escorts, and Alycia.
Rest of the evening – by about 10:30.
_You need any cash?
Mooooooommmmm.
_They head out.
So.
Hey.
Just you and Leo?
Whole team.
Awkward
Elevator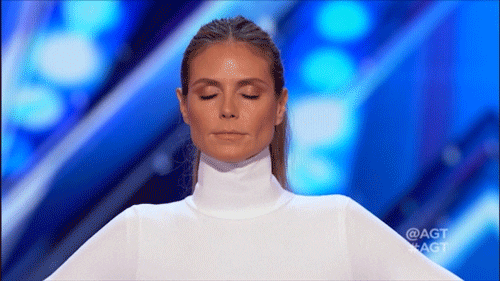 Intros to the team.
Charlotte. Sepiaverse. army of the dead. awesome and terrifying.
We should do this thing.
Jason: What could possibly go wrong?
Leo: I have a list
Aria/Summer: Bridge of the nose pinch.
Jason: I was being ironic!
Jason invites everyone in if they choose [be in the delivery room, or hang out in the waiting room eating chips and chain-smoking cigarettes]
Fixing the bad coding by Byron Quill
Unleash Your Powers.
Suspend the extended OS, start taking out the Byron hacks for memory, etc.
[3!]
[Leo+Summer can spend Leo's hold, others add Team]
Patches are datestamped.
But misleading … realize I forgot something … because I'm in the middle of swiping stuff out and commenting it and … I missed … some tampering counter-measures. Very aggressive ones.
Jason lies back …
… then the nanobots rear up, dive into dataports and connections around the room. The lights go into emergency red light stuff. The a/c goes off. The doors slam closed.
AI Byron says, "Hostile intrusion detected, counter-measures deployed." Klaxons.
Jason has a slight frown, a vague crease.
And every muscle is locked.
There is a moment where Travelycia shows up, "That is not possible, I neutered that mother–" and her voice breaks into a modem squeal and dissolves.
The walls are making noises.
Clanking of bots a few floors down below.
Charlotte: Doesn't feel comfortable going against the nanobots. There's got to be a Ghost/AI Rusty. Dive into some weird spirt-world like thing, looking for Rusty.
Enlists him to deal with the physical counter-measures.
**
Harry**: Try to protect others from any attacks – neutralizing defenses.
Adam: Nanites are still doing all their thing. "Leo, do we need all the nanites?" "No." Lasers!
(In another room, a holo-Rusty is angrily arguing with a holo-Byron.) (And this Jason hasn't retired from protecting Jason.)
Leo: Protecting the Heart Factory.
Summer: Will try to interface with the Nanobots. [She kisses him.]
(Summer is there, while Jason is sweeping code out. "You need to shut it down.")
(I'm going to get your brain working again.)
Slaps him across the face.
Jason reaches out and switched out the counter-measures first. Then goes back and swipes off the weird code. 99% sure I got it all.
Come out of it.
"Sorry."
Alycia: purse lips, bit into a lemon. Points out through a side window. "Did I just see an image of me screaming?"
Everyone lies.
Jason: I'd like to apologize to everybody for that.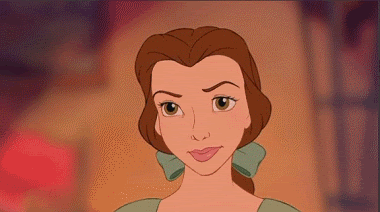 Alycia: Does he always say that?
Leo: His dad is a total douche-bag.
Alycia: This here, this thing for the memory patching – this is your tech, Leo. Not the Quill tech.
Leo: Yes.
Alycia: Okay, I am still on board with this. BUT … [Angry.]
The Memory Merge
And away we go.
JASON
[10]
You get memories the other person would prefer you don't get
You gain one of their goals or plans; if it's something you wouldn't have done before, mark potential if you do it
Their relationships bleed into yours; give Influence to the other person, or to someone they give Influence to
(Reeling from memories of times with Alycia that Byron wiped)
ALYCIA
[5]
Ego in Flux! (labels)
Powerful Blow!
[5]
Gritted teeth. Long, tense, cleansing breath - scratching nose (to cover wiping eyes of tear).
What her father did instead of cutting memories, he cut out the emotions … didn't fix all of that … but where Jason had his memories fixed, she gets those emotions back. Intense … in those moments. Full-blown emotions about this stuff, for years back.
Harry brings her chips. Very, very hot chips.
Aftermath
ADAM - Assesses the Situation. [4!]
Summer is looking awkward and embarrassed.
Jason is looking gobsmacked. But doesn't yet remember Summer kissing / slapping him.
Ghost Girl - Rusty gives her a salute.
Alycia: Look, I don't want to force my way in. It's AEGIS' plan and everything. So I'll understand if you guys don't want me around. If it's too weird. But I need to know one way or another.
Leo: This kind of normal stuff, it always turns into a disaster, so if that's fine, welcome.
Alycia Thanks.
Charlotte: [Goes over and hugs.]
Oh. Okay, this is a … hugging team … okay … awkward pat. Is anyone else going to hug me?
Charlotte: Jason …
(Jason is still processing.)
Wrap-Up
[Does Alycia have influence over anyone?]
Leo – she's on probation.
Charlotte always cares.
Harry is about her proving herself. (Has heard stories about black capes reforming … or not.)
Summer (because she cares about Jason)
JASON - Closer to the Team [Leo]
LEO - Closer to the Team [Jason] -> +Mundane -Danger (Mundane locked!)
HARRY - Into my own image
CHARLOTTE - Closer to the Team [Jason] -> +Superior -Mundane (Superior locked!)
ADAM - Into my own image (lasers!)
ALYCIA - Closer to the Team [Charlotte - hug!] - clear Angry HAS INFLUENCE --> +Mundane, -Danger
Comment from Charlotte: "Smart boys are a pain to argue with"
Aria and Summer nodding in unison, mmhmm
author: *** Dave H.
url: https://app.roll20.net/forum/permalink/6176422