[So the dialog was fast and furious tonight; apologies for elisions and gaps.]
Cover: "The Coming of … the Concordance!'
Splash Page: "With Three You Get Die Roll!"
Chapter Title in TPB Collection: "The House of Flying Accusations"
Recap!
12th floor of the hospital … touching reunion scene … outside wall sort of – disappears? 95% of it gone (just this room's worth, though).
Three individuals –
One androgynous individual with a glowing blue arm.
A man in full face mask with flaming red shoulders.
A woman with a green staff and wrapped arm.
In unison pointing at Concord. "What. Have. You. DONE?"
Action!
Concord flies out towards them. … and the Red one pulls back to give him space.
Similar energy signatures to Concord. But more monochromatic. Is that good or bad?
Concord: You gotta get out of here. Something bad happens to Concordance agents here.
Red: You foolishly tried to subsume a Keynome. And the Shard sacrificed itself. You were incompetent, made a ridiculous decision, and killed the Shard. … (etc.) You are the danger.
[Powerful Blow! 11!] [Lose control of powers in a terrible way.]
[Weapon of Final Compassion!]
Anxiety … guilt … [Freak! 0!]
As soon as he starts to light up, Green slides in front and gets a big shield up. The Sphere of Destruction starts to light up … and never grounds.
GG has seen this, Alycia and Leo can figure it out, and Harry (quickly) figures it out, too …
Harry – tell Tempest to get Streak out of there. And clear the surroundings of people.
Alycia - whip an O2 tank over the trio – with the idea of either zapping it with her lightning gloves or having it detonated by Adam's attack.

Charlotte - intuitively … possess the wall of the hospital, reinforce and bring some of the netherworld out onto the building to protect it. (What could go wrong?)
Leo: Has been waiting 27 sessions to shout at these guys. Otto is out front. Leo jumps out to be caught, and Otto will shield the room.
Harry [Defend! 10! No exposure to danger!]
Tempest and Streak ("Can't believe this is the same kid we sent into your head!" "What?!")
Alycia [Directly Engage! 7!] [Take down the shield] Spark from the finger-guns. Small explosion, but concentrated, breaking Green's concentration. Shatters windows, too, up on 12. [Collateral damage, Guilty!]
Leo dives past out in street clothes.
Charlotte. [Freak! 10!] [Good enough that it infuses Alycia, too.]
Adam's blast builds up, builds up … never releases, and it blasts back. The devastation would have been monumental. GG makes the hospital intangible during the explosion as it goes through the building (and the people, who flinch and scream and freak out from the shadow realm)
Leo is falling – and accelerates him into Otto (oof).
Alycia … yeah, that's disconcerting.
Leo can see the sun through the building for about 4 seconds.
Explosion cracks windows a block away (through the hospital), car alarms go off.
(Fewer ghosts in this hospital than in the past. Though that might change.)
Adam realizes how bad this is going to be. Turns back to the hospital – but no damage!
But it does hit the Concordance Agents, who are thrown into the parking structure across the street.
Adam realizes he made things really worse.
Adam runs back into the room and apologizes (to Alycia and GG).
Leo flies up to interpose himself between the Concordance and Concord.
Harry – oh, look, more Charlotte stuff. Back to the hospital room.
Leo – sees movement in the shadows of the car park, and see Green and Red flying up out, really close together … and they're … overlapping each other to form … a Green-armored figure, yellow shield, red sword. (He also sees a gleam of blue back in the car park).
"You guys are the biggest hypocrites in the universe."
Armored figure seems taken aback by the strength of Leo's belief. But the blue gleam turns into a burning beam through the space Otto's in. Takes the blow. [Defend! 6!] [Adam spends a Team – 7!] [Leo takes the hit.] Beam blows through Adam's shield. [Take a Powerful blow! 8!] [Gives ground, opposition gets opportunity] Otto takes the blow, tumbles, uses the jets downard to avoid the building, barely whacking into the ground.
Through the gap, the giant armored figure is leaping into the room, batting Adam aside, and into the hospital suite, as Alycia gets up into their face (sure, sniper looks appealing, but feeling guilty about the 12th floor) … [Direct Engage … 5!]
Harry heads down toward the sniper.
GG … heeby-jeeby blast … distracts …
Adam, bubble on shield to bind it
Bind … lets her Punch up under the arm.
Alycia … they seem to be cheating, guessing one step of her.
Create opportunity … not getting out of the way, which throws them off balance … will the team be smart enough to take that opportunity? … bounce off the floor from the power of the hit. … floor … wall … ribs cracking …
[Afraid!] Boxing out of my weight class …
Harry … out, down, spin up through the garage … spots the blue guy … kites him. [Directly Engage! 9!]
TEAM!
Adam: Team leader.
Not full Influence
Purpose: "Deal" with these guys.
Adam – trusts Alycia contingently. But Alycia doesn't trust Adam (for the purposes of this combat)
Prepared!
… Harry avoids beam fired back.
Green armored giant, having thumped Alycia, who cries out in pain as she bounces across the room. Pulls back to the gap into the air – but pulling away from the attack and bubble, seems to have damaged or made it less functional on that side – shield lowered on that side. Turning toward Concord – "YOU HAVE, ONCE AGAIN, PULLED THE CONCORDANCE FROM ITS MISSION, AND LED US INTO PETTY PHYSICAL SQUABBLES, RATHER THAN RESOLVING THE IMBALANCE YOU INTRODUCED TO THIS WORLD. WE DID NOT WANT THIS. WE DO NOT DESIRE FURTHER CONFLICT. LET US WITHDRAW, AND YOU CAN SEE TO YOUR WOUNDED."
Harry – dude is blasting at random, backed into a corner, more panicky. Stops for a moment – extends out arms, and the blue shifts to the rest of the body … disco ball, blast in all directions. With collateral damage to buildings around and the garage itself.
Leo, flying back with Otto. Rocketing back up. Can see and hear both sides.
Harry – trying to phase the blue guy down a level or several, as deep as he can, to take him someplace safe. [Savior! 10!] [Add team] Blast goes off down there … as Harry pushes away and doesn't go down below ground level.
Adam - Blips in-between Concordance dude and Alycia (the gap in the wall). "You want us to stand down. You're the one who came in here throwing around accusations. You had every chance to not escalate this stuff."
"YOU ARE PULLING THE PINIONS OF THE COSMOS OUT THAT SUPPORT THIS PLANET, AND EATING THEM LIKE SOME SORT OF BREAKFAST CEREAL"
("At least Adam hasn't broken any of my ribs.")
"I am doing the best I could. You sent me a broken Guide. And when he had to, he did what he could."
"AND WHY DID YOU DO IT TODAY?"
"It was going to hurt Harry's dad."
Snarky. "AND YOU WERE THERE TO HELP HARRY'S DAD?"
Adam's face … indignation. You are the good guys? How could you do this?
Leo and Otto are wholly into this. "Hey, asshole.
Grapples. Rises into air.
"You have no courage, love, truth, or sacrifice." (one punch per)
Wants to make them confront their own role in this and listen to Adam. [Angry]
[They take Guilty]
They separate unexpectedly, fly out of the range of Otto's pummeling. Looking the worse for wear.
Draw back in shock.
Chit-Chat
Green: Shield back up again. "You … misjudge us. And perhaps we misjudge you. But we … were … tasked with recovering from something the Concordance has not suffered in ages, the loss of one of our own. To arrive here and find not only the loss was survived by their agent, but that agent in the process is … destabilizing, doing something that can destabilize the world they were sent to protect.
So your finely tuned response was to attack a child in a hospital.
We were attacked first.
Like removing a wall wasn't an attack?
We were attacked first.
Harry: I was in Concord, and I thought concordance agents were supposed to stand for compassion and honor and bravery and honesty, and I've seen none of that.
… [lots of back and forth and accusations in both directions]
You could have asked questions.
We asked what have you done. We were attacked.
You provoked us.
Adam - If you guys wanted to talk, why did I have to find you?
Red - We came to you. What reality have the five of you been participating in the last five minutes?
Alycia - There's asking questions to gather information. There's asking questions to provoke. I know the difference.
Who's in the wrong here?
Adam - hands up. Fine. I'm wrong. It was me. I was in the wrong this whole time. Now what?
Green: I need to go set my arm.
Ribs.
This took a turn we didn't intend. We offered to withdraw.
Leo - You're really bad at your job. The three of you can't replace a single Concord.
Red - We're really bad?!
Leo: Fine. We will talk. Later. Tend to your wounded. We'll talk. Later.
Blue - We will attempt to ascertain a way forward. As soon as Adam's ready.
Charlotte- You didn't make a very good first impression
They leave.
The wall phases back. Remarkably little physical damage. Ten cars with insurance claims. Handful of windows. Remarkably low collateral damage.
Phoenix arrives. Sulks.
AEGIS whisks away Alycia for treatment (but GG offers to hold onto her gloves).
Harry puts everyone back.
GG goes and talks to the mental health people.
Wrap-Up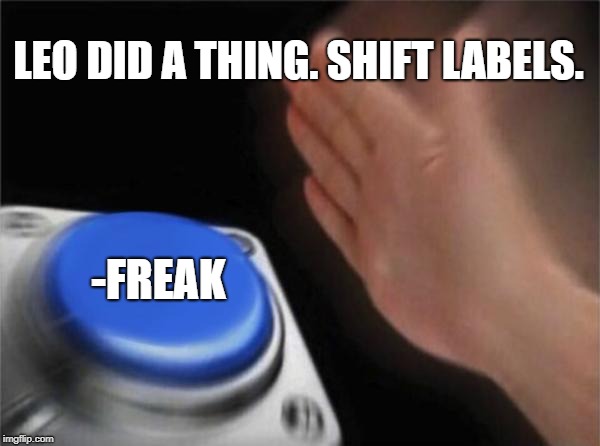 Adam - Closer to the Team (Alycia) - ADam +Freak -Danger
Charlotte - Into own image of self (proactive) - +Danger, -Mundane
Harry - Into own image of self (facing down a more powerful foe)
Leo - Closer to the Team (Mercury) = +Freak -Mundane (mundane locked)
Alycia - Closer to Team (Adam) - Influence - clears Guilty.
Leo to Harry - You did a great job, and you said all the things. Thank you. Triumphant Celebration. +Superior -Mundane
Adam - Listen, thanks for that, so sorry. [Share a vulnerability: powers bound to emotions, so affecting them affects them]
Alycia - You stood up to them. They were assholes. You did well. [Comfort --> Potential for Adam]
#Recap
author: *** Dave H.
url: https://app.roll20.net/forum/permalink/6362581